Pizza, cake, skates!
If you've never booked a party with us, welcome! And if you're a regular, we've got big surprises for you. Our 5,000 square foot expansion includes three individual party rooms. You'll get a brand new party room of your own. For a happier birthday than ever. If booking a private party room, a friendly Rolladium party host/hostess will take care of you and your guests, serving up pizza, pop and plenty of fun!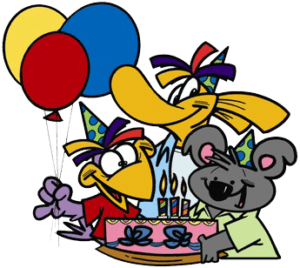 Bonus: No clean up for parents!
Birthday party package information coming soon! Please book your party with us at least 10 days in advance. Payment is due upon booking and does not include the ropes course.
For party reservations, please call 248-674-3949 to speak to someone who will make your child's birthday one to remember.
PARTY TIMES
Teen Night Party Times on Friday Evenings:
Session time: 8:00pm – 11:00pm
Saturday Afternoon Parties:
Session time: 12 noon – 4:00pm
Saturday Evening Parties:
Session Time: 7:00pm – 10:00 pm
Sunday Afternoon Parties:
Session time: Closed on Sunday due to summer schedule
*Premium Inline Skate Rental is extra