Sky Trail Discovery Ropes Course.
Challenging. Exciting. Edgy.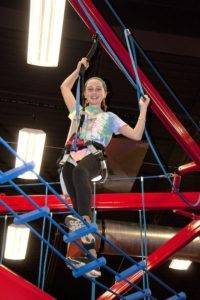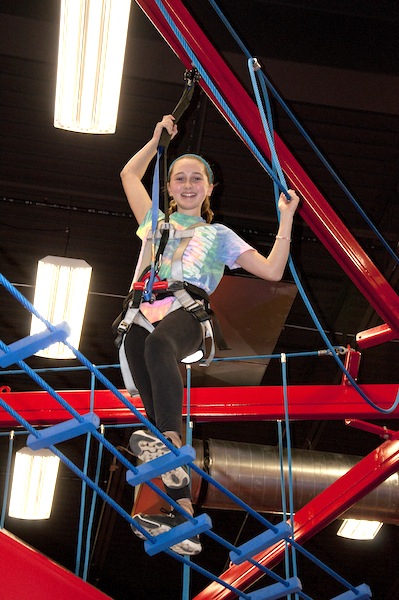 Rolladium takes family fun to new heights with our two-story Sky Trail ® Discovery Ropes Course. This awesome new adventure is the first of its kind in Waterford. With suspension bridges, tightropes, cargo nets, swaying ladders. And Southeastern Michigan's only SkyRail.
Carrying on the Rolladium tradition of fitness and fun, our
course offers every climber a unique adventure. More advanced athletes can master new challenges, while first-timers build confidence as they go, experiencing a sense of achievement when they navigate their way to the end of the course. Kids of all ages will love it. Even grown-up kids.
Open during most public skating sessions. Inside our 5,000 square-foot addition. Get information on prices and times below. You've driven by our renovation for months. Now, it's time to come in and have some fun.
Family, fun and fitness. Experience the tradition.
The Ropes Course is $7.00 for each 15 minute session.
DAY
TIME
ACTIVITY
Tuesday
1:00-4:00pm
Ropes Course
Games Arcade
Wednesday
7:00-9:00pm
Ropes Course
Games Arcade
Thursday
1:00pm-4:00pm
Ropes Course &
Games Arcade
Saturday
12noon-4:00pm
Ropes Course &
7:00pm-10:00pm
Games Arcade