More fun: From floor to ceiling.
Now that our renovations are complete, we'd like to share a preview of what you'll find inside.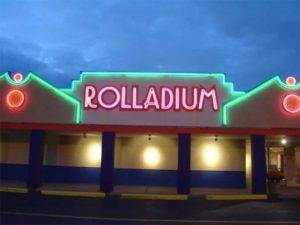 First, our classic roller rink: We've kept the best and improved the rest. We took great care to preserve our original hand-laid Maple floor. We tore out the ceiling to re-expose the original domed roof. Creating an open, more spacious atmosphere to go along with a cool new lighting system.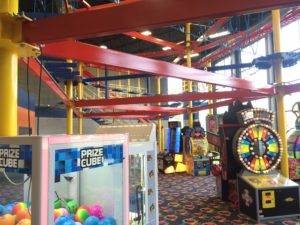 Our 5,000 square foot addition houses the Rolladium Family Fun Center. Two stories high. With the Metro Area's newest Sky Trail® Discovery Ropes Course. Edgy, exciting, always entertaining. Underneath is a new video game arcade. And even a photo booth.
For fun on wheels, fun in the air, fun and games—there's only one place in Waterford. The Rolladium Family Fun Center.